Here is the start of a Christmas ferris wheel although I really don't know what a ferris wheel has to do with Christmas. But this was probably one of the easiest things I've built and lots of fun to do. I'm lousy at using wood/metal so PVC is my saving grace.
edit - figured I would show what you end up with...
First - the plan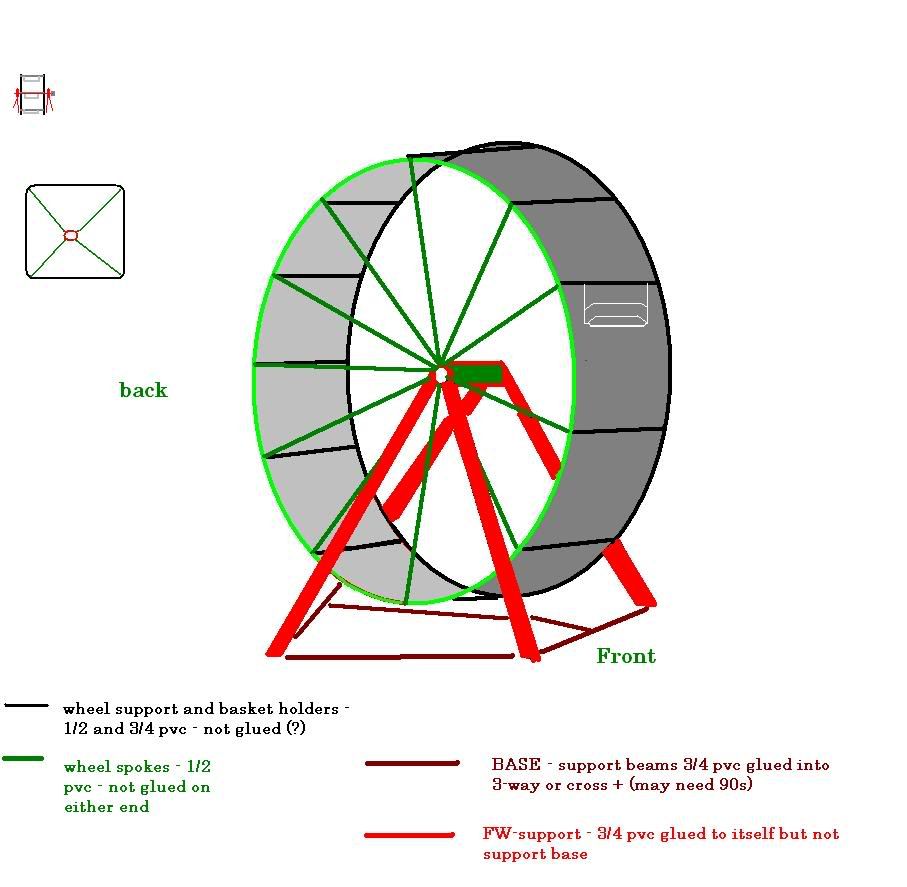 The 'seats' - baskets were from Target (only a buck each!) Just cut out one side to make the seat for your riders, keep the handle as the seat safety bar so the riders don't get thrown out!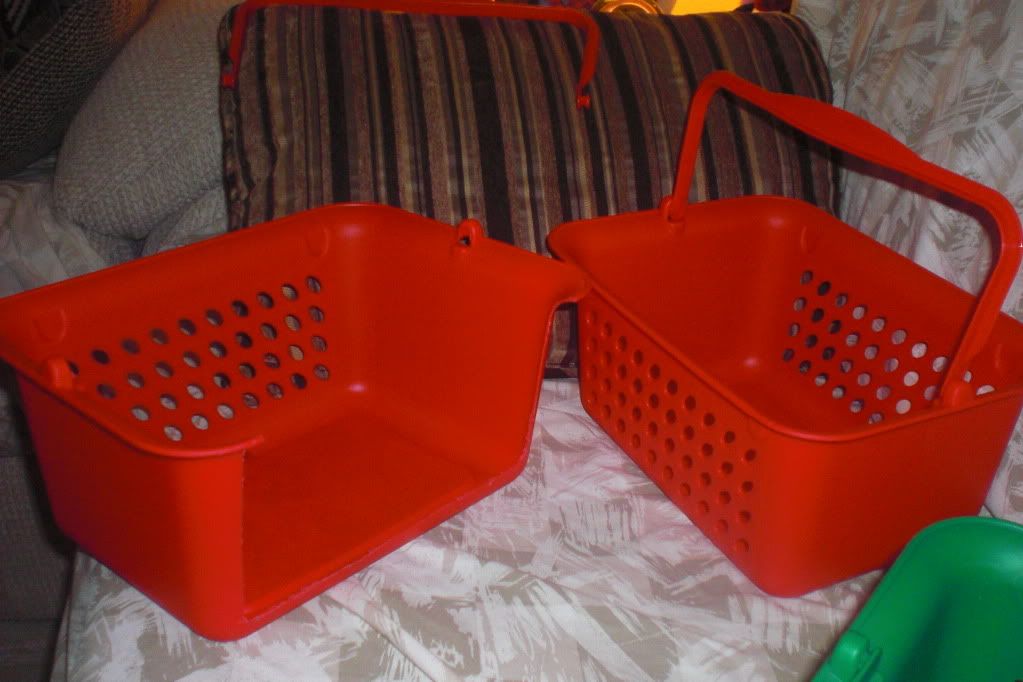 Just cut all your pieces the same size and you should have no problems (well, in theory). I tried to make this so it would be easy to store, so not every piece of PVC is glued.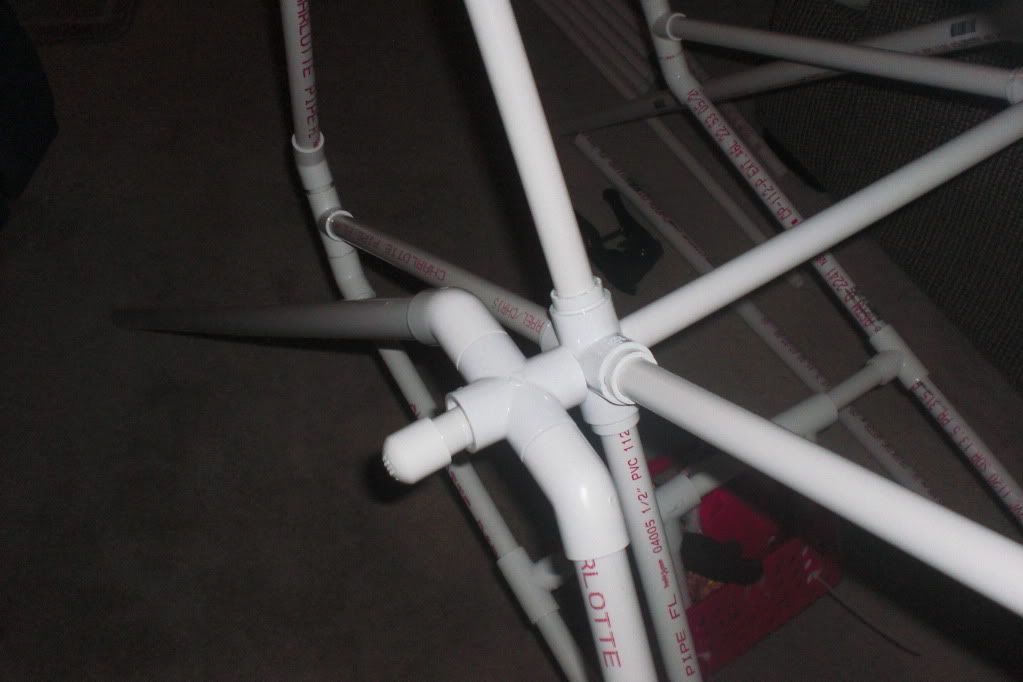 Assembled (no motor yet)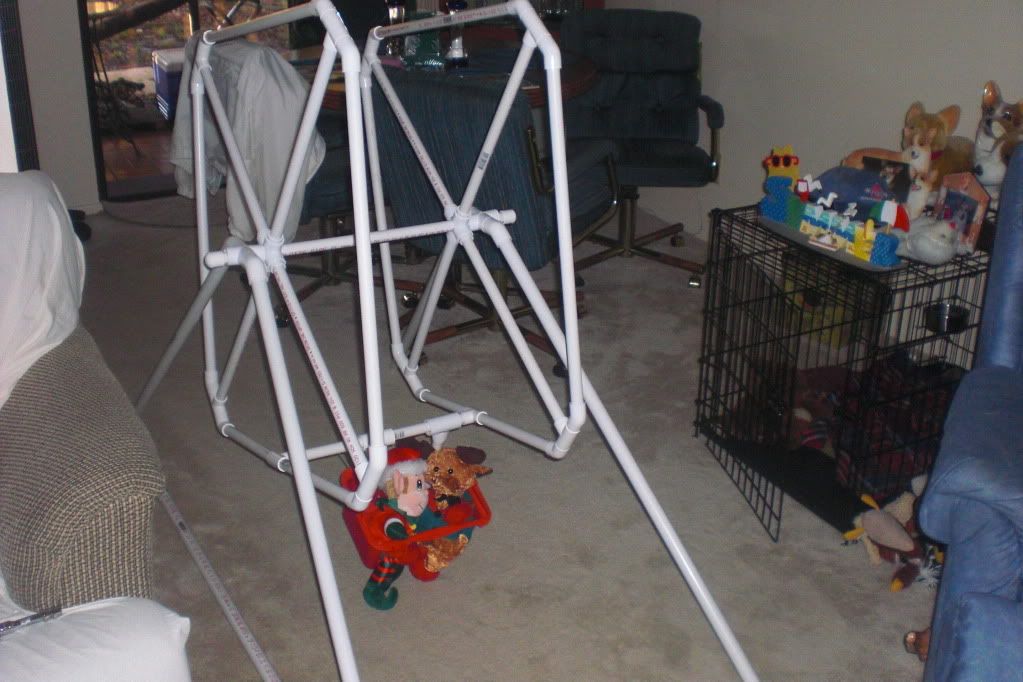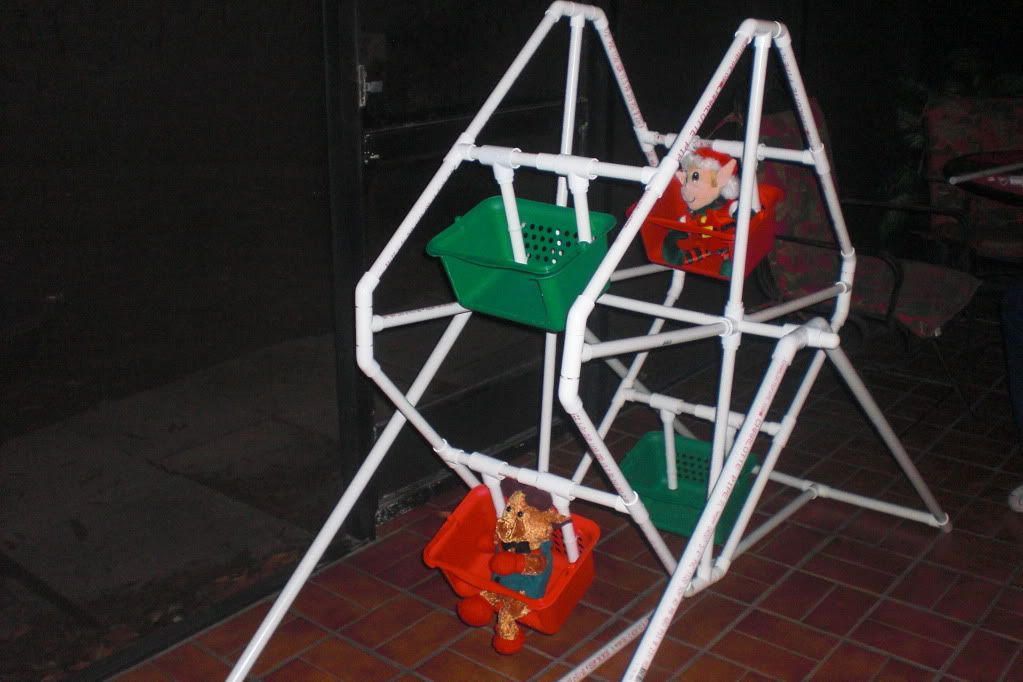 More pictures will be coming along with some of the secrets to making it! You may wonder why a square wheel - first time it's the easiest thing to do. To make a 'round' wheel - just move the 45 degree connectors out from the Tee's. I'll probably do that on the next wheel I build.