I wondered if any other members still had kept any old toys from childhood that they received as Christmas presents.
This was always one of my favorites and it still works after 40+ years. I think I got it from Santa when I was about 8 years old. It's called the "Strange Change Machine". You would place a small plastic cube into a heating chamber. Start it up and the heat would cause the cube to unfold into a creature, such as a dinosaur or a monster. One of the charcters was a Mummy. (I always thought that kind of weird.)
Take the creature out of the chamber and play with it after it cooled and hardened. Then later put the creature back in the chamber, heat it up and put it in another part of the maching that was like a mini car crusher. You would turn a crank and smash the heated creature back into a cube shape, waiting to be re-born another time.
I still have it in the original box and also the green "Lost World" plastic jungle where the monsters played. I used to fill one of the cavities in it with water to cool down the creatures after they were heated.
A toy like this probably wouldn't even be legally allowed on the market today. Some kid would put his tongue in the heater chamber. Or put his pet gerbil in there. LOL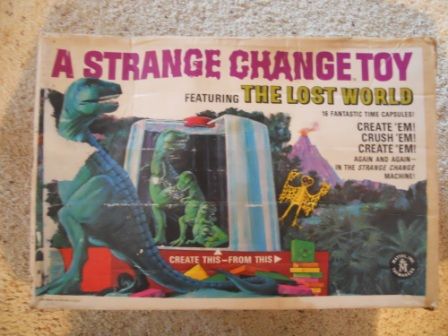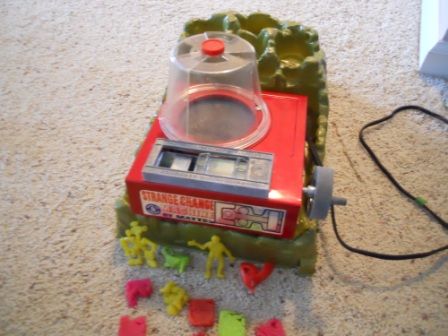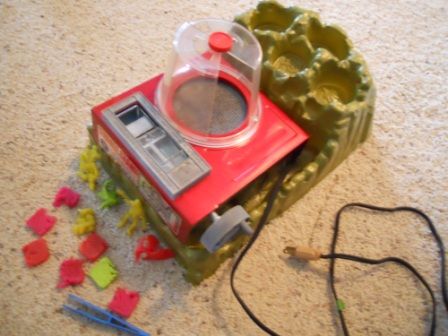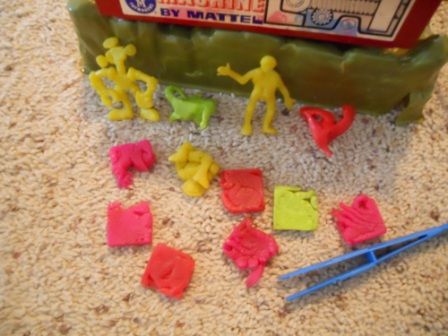 Here's another of my favorites that I used to play with often: Lincoln Logs. I got this resent from my favorite uncle when I was around 10.
I can remember my best friend and me dumping out all the pieces on the floor of my room and using on of the pictures in the instructions as a guide to build a log cabin. Then when we got tired of it, I would use a slow-moving, battery powered jeep I had and let it run into the cabin and knock it down. Fun times! I think only one or two pieces are missing after all these years.